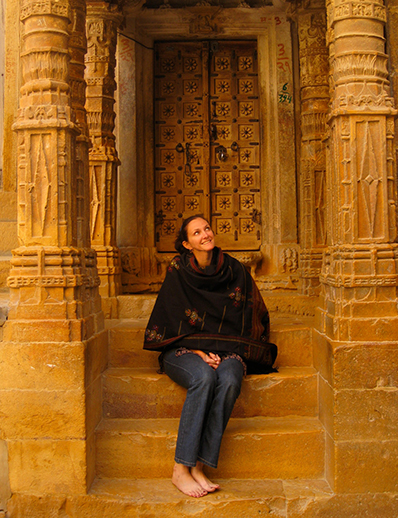 Back on the 1980's shag carpet of the living room floor, our Mom introduced my sister and me to the power of Yoga. Despite memories of bad leotards and headbands, I have since that time, been captivated by the transformative power of Yoga and it's sister science, Ayurveda- the ancient Indian science of life and living.
This passion led me to Varanasi, India, where for 5 years I lived studying Ayurveda and Yoga philosophy.  During my time there, I experienced many health challenges. One time in particular, I was miserable with a bad cold and a friend introduced me to an amazing instantly dissolving Ayurvedic beverage. I was sold at the first zesty sip and it became my go-to remedy anytime I felt like something was coming on.
Whenever I'd travel home, I always brought that same awesome herbal drink mix to friends and family in the States. They were hooked too!! There was nothing like it here, so wanting to spread the healing wisdom of an Ayurvedic remedy that was effective and easy to use, I moved back to the States and started Herbal Zap. Our first product Herbal Zap Immune Support was that exact same formula I fell in love with in India!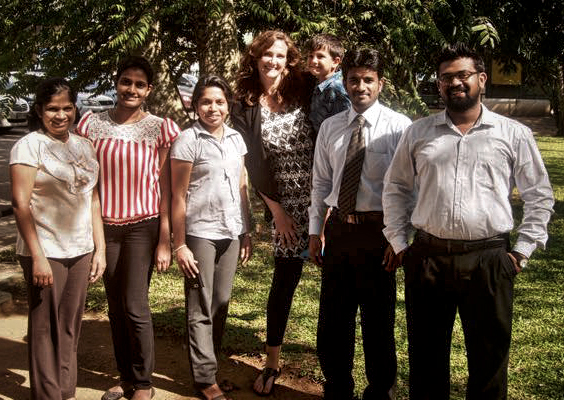 Through close collaboration with leading Ayurvedic doctors, award winning producers and small family farmers in Sri Lanka, we provide authentic, effective products that are sustainably produced from soil to sip. Learn more about our mission and values here.
The beauty of Ayurveda is that it is a comprehensive system of life and living, so that means that every part of our interactions with the world outside us should be harmonious and the same goes for the Ayurvedic products that we make.  So, from "Soil to Sip", Herbal Zap participates in a fully sustainable and ethical production process.  Learn more about our supportive supply chain and production process.